Ammune lubadus: südametega räti muster. Kirjutasin selle päris kaua aega tagasi. Kui esimene rätt valmis sai, juhtus aga nagu minuga ikka juhtub – ma kaotasin selle ära. Mustri siis. Mis siis muud kui eelmine rätt ette, lõng varrastele ja otsast peale. Ja eks see on nagu jazzmuusika, et iga järgmine tuleb ikka veidi teistmoodi.
Nüüd otsustasin, et koon selle mustri teiega koos veelkord läbi, et siis olla kindel, et kõik klapib.
Täna siis esimene osa.
It was a long time ago I promised to write the pattern for the Heart scarf. I actually did , but happened what happens to me a lot – I lost it. So I had to start making anotherone to write the pattern down again. Well and as it happens , each next one is a bit different like jazzmusic.
Now I decided to knit it through with you as we go, so to be sure that everything matches in the pattern. 
Today please welcome the first part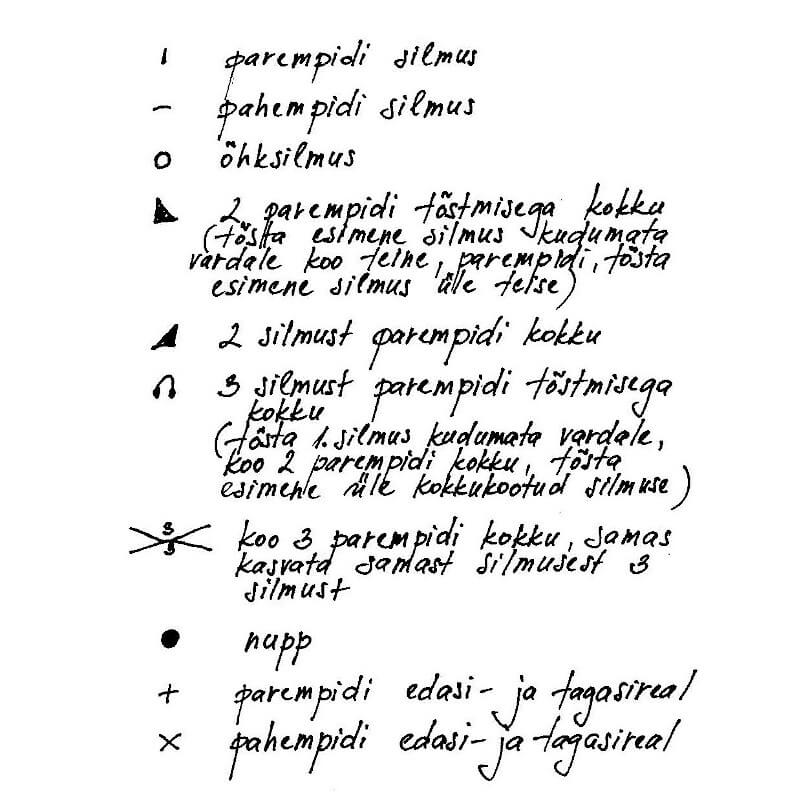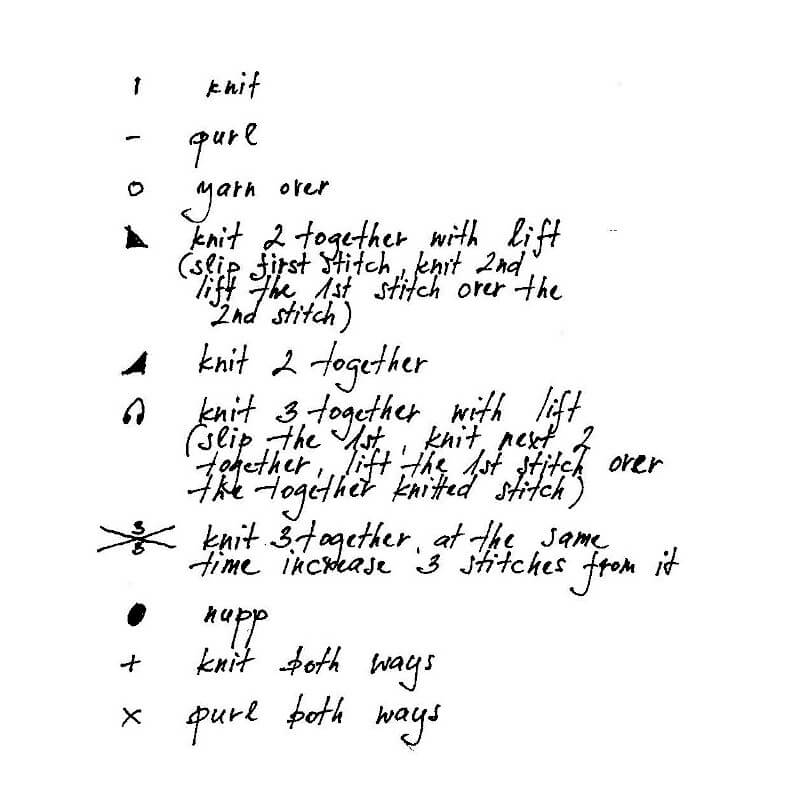 Räti võib kududa mistahes lõngast. Minul on kootud kolm varianti erinevatest lõngadest, erinevate varrastega.
Suur roosa rätt on kootud kahekordsest Drops Lace lõngast. Lõnga kulus rätile ca 120 gr.
Hall rätt on kootud 28/2 meriinovillast ja sellele rätile kulus ca 60 gr lõnga.
Mündirohelise räti kudusin kahekordsest peenvillasest (tõenäoliselt 30/2 ) ning seda lõnga kulus ca 70 gr.
Lõngakulu sõltub veidi ka nuppude arvust ja nuppude suurusest.
You can use whatever yarn to knit the scarf. I have made three different scarfs of three different yarns.
For the big pink one I used Drops Lace doubblefolded and used ca 120 g.
Gray scarf is made of thin 28/2 merinowool and used ca 60 g of that yarn.
The mint green is made of doubblefolded thin (probably 30/2) wool and it took ca 70 g of yarn.
It also depends a little on the amount of the nupps and the size of the nupps.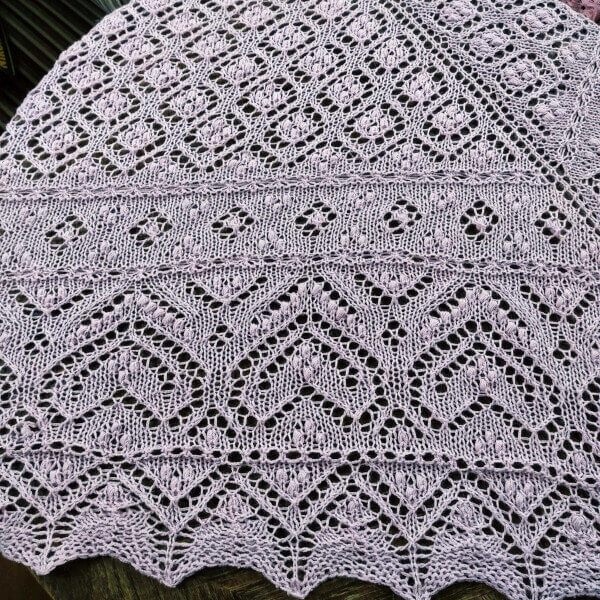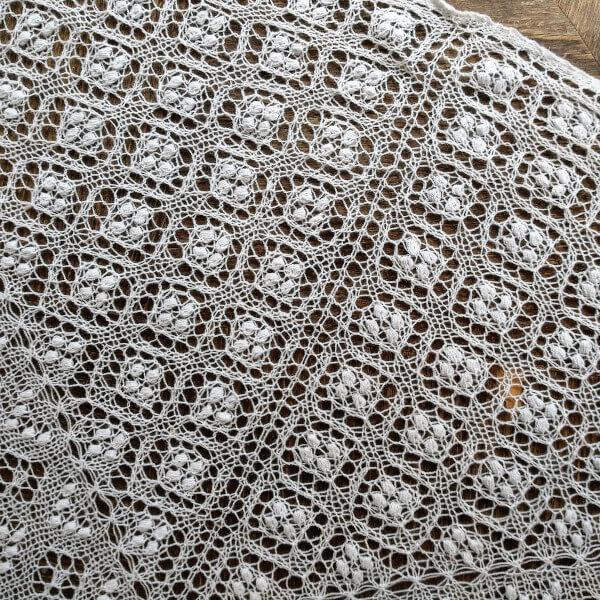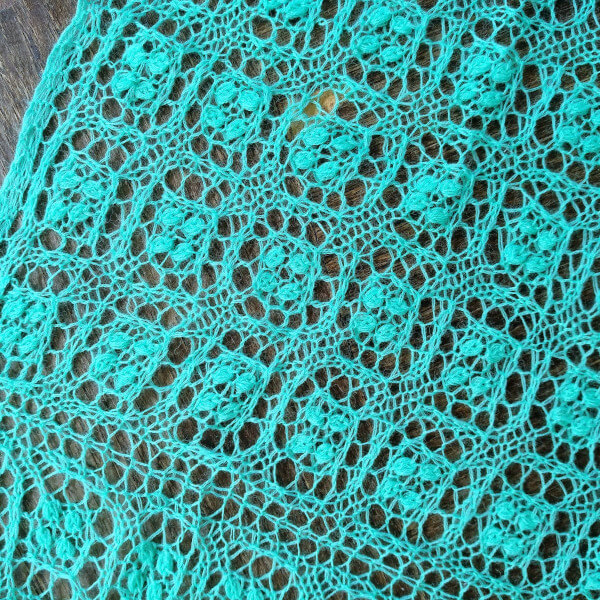 Kuidas alustada salli kudumist.
Alustuseks loo 4 või 5 või 6 silmust, olenevalt kui laia äärt sa oma rätile soovid. Koo 3 rida ripskude e. 6 rida edasitagasi parempidi.
Edasi korja üles äärest 3 silmust salli mustriosa alguseks ja töö teisest äärest need 4, 5 või 6 silmust räti ääreks. 
Vaata täpsemalt siit videost
How to begin the scarf
First cast on 4,5 or 6 stitches depending how wide you want your scarfs edge to be. Knit 6 rows.
Then pick up 3 stitches from the edge of your tiny piece for the centre part of your scarf. And another 4,5 or 6 or what have you, stitches from the other part of the piece.
Here is a video how to do it. English version coming soon up. 
Edasi hakka kuduma mustriskeemi järgi. Kõik mustriosa silmused kootakse tagasireal pahempidi. Salli ääresilmused on ripskoes. 
Täna avaldan mustri esimese osa.
Next continue by the pattern. Purl all back rows. Except the edge stitches. 
Today I am publishing the first part of the pattern.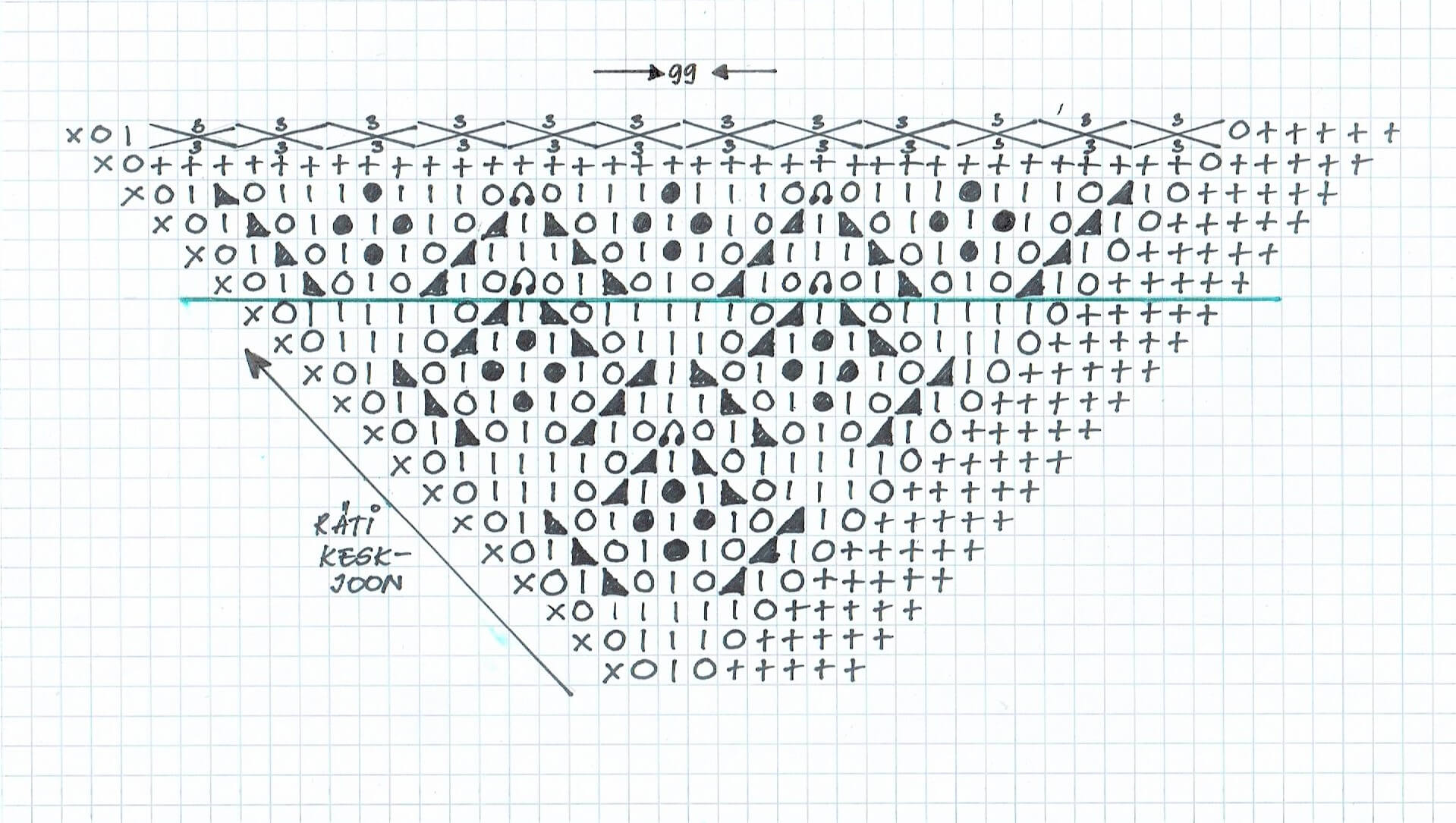 Roheline joon skeemil tähistab piiri milleni koo 8 mustrikorda. Peale rohelist joont tuleb viimane 9-s mustrikord, Number 99 tähistab silmuste arvu , mis peab olema sellel real arvel kesksilmusest kuni ääresilmusteni (v.a.)
The green line on the pattern states the part where you knit 8 sections of the pattern. After the green line will come the 9th section. 
The number 99 stands for the number of stitches you have to have after the first part of the pattern from the cetntre stitch to the edge stitches.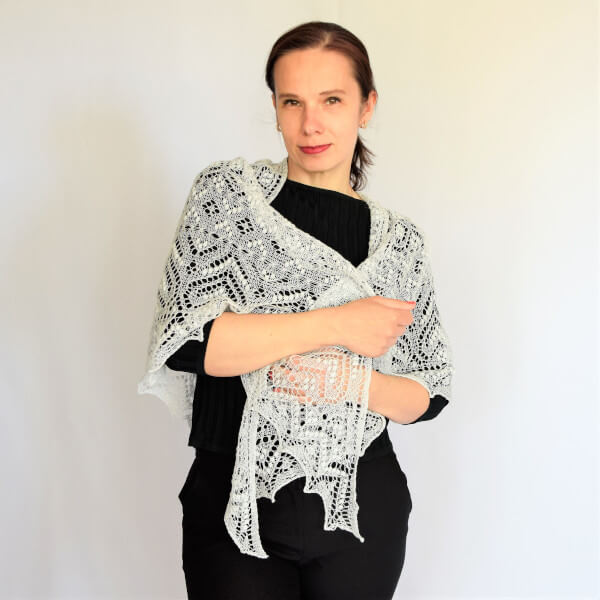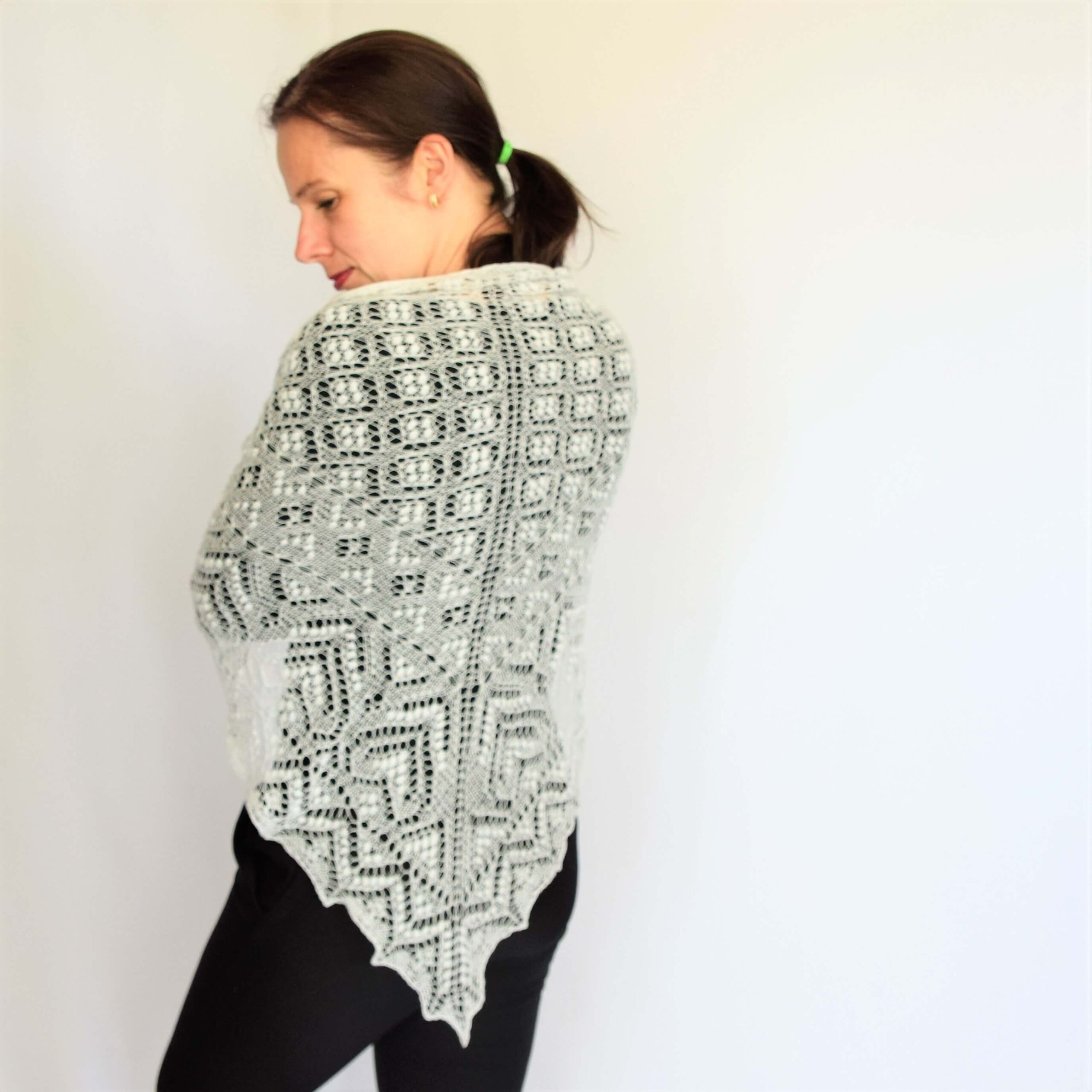 Kirjuta julgelt oma küsimused mulle siia kommentaaridesse või Facebooki Vivrut Designs lehele. Proovin kindlasti kõigile vastata.
Vardad kuumaks!
Dont hesitate to write your questions down below to the comments or contact me via Facebook Vivrut Designs page. I try to answer all your questions.
Get the knitting pins hot!