Sain tagasisidet, et selle mütsi jaoks, mille ma eelmises postituses kirjust kotist välja tõmbasin, võiks ka muster ja juhend olla. Härga sarvist, heegeldajat konksust – võtsin ennast kokku ja panin paberile. Tegelikult pean tunnistama, et muster, mis siit tuleb, ei ole täpselt pildiloleva mütsi muster, aga parem!
Seega, ärge saage pahaseks, kui märkate, et see pole päris sama. Kirju müts pidi sündima kahjuks piiratud tingimustes – ehk siis mõnda värvi lõnga oli nii vähe, et pidin mugandama. Ilusa, ühtlase mütsi saamiseks võib julgelt mustrit järgida ja tulemus tuleb ilusam ja parem kui pildil. Luban!
I got some feedback that there is an interest for the hat pattern that I got from the bag in my previous post. Promise is a promise – so here it goes. Well, actually I have to confess that the pattern is not exactly the same as the hat on the picture, but it is better. When I made the hat on the pictures I had to amend the pattern as I had too little left of the yarn of some colours. But I promise you that your hat will be prettier and better if you follow the pattern.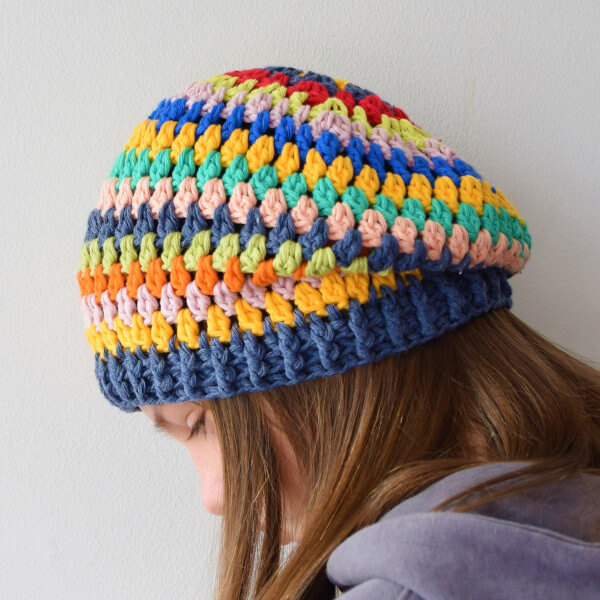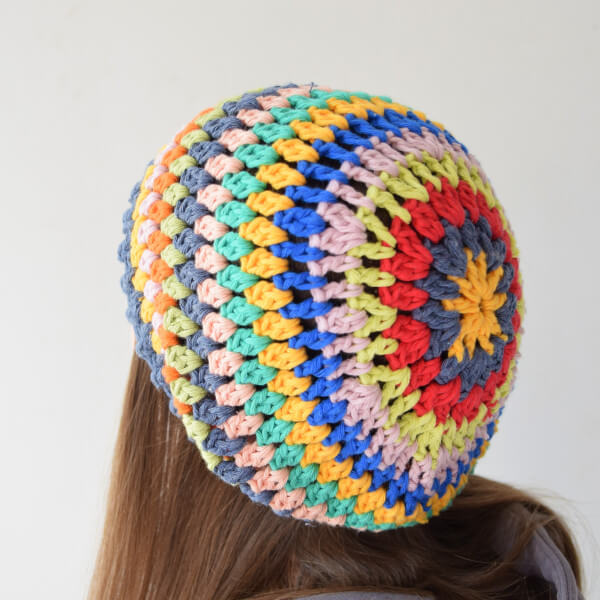 Sul läheb vaja:
ca 100 g Drops Paris erinevaid värve
Heegelnõel nr 3,5 või 4
You will need :
Ca 100 g of Drops Paris different colours
Crochet hook no 3,5 or 4
Loo alustuseks 6 ahelsimusest ring. Edasi hakka heegeldama ja kasvatama skeemi järgi – 5 rida. Kuuendalt realt lüppevad kasvatamised ning heegelda sama mustrit 9-12 vastavalt sellele kui "lodu" mütsi soovid saada. 
Lõpuks heegelda mütsile "heegelsoonikus" äär. Samuti vastavalt soovile 4-6 rida olenevalt kui laia äärt mütsile soovid.
Kuidas heegeldada "soonikut" saab üsnagi hästi näha sellelt lingilt. Vaata siia
Kahjuks ei õnnestunud leida eestikeelset juhendit sellele, küll aga saab siit loodetavasti ka sõnadeta päris hästi aru kuidas see toimib.
Begin with 6 chain stitches. Continue according to the scheme. Crochet and increase the ring for 5 rows. Starting from the sixth row continue without increasing either 9-12 rows depending how saggy you want your hat to be. Finally crochet the edge using the front post and back post double crochet. 
You find a good video here.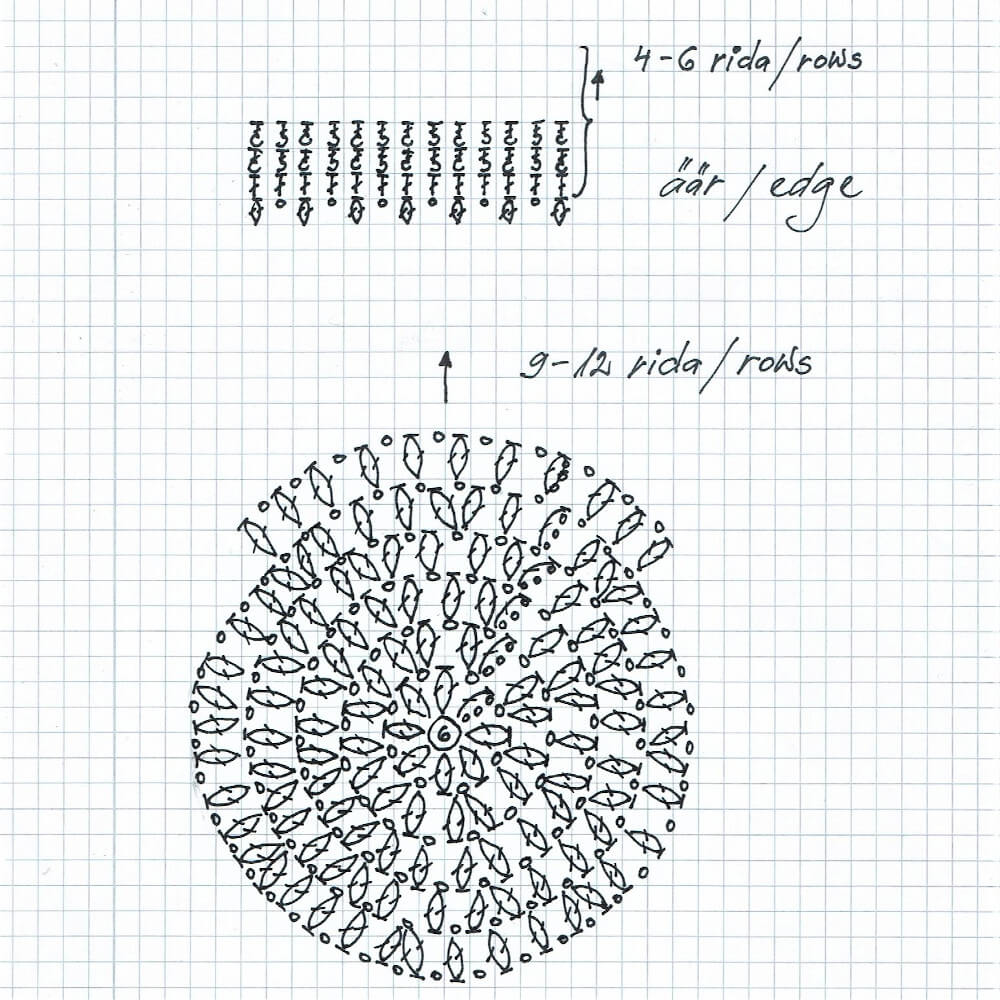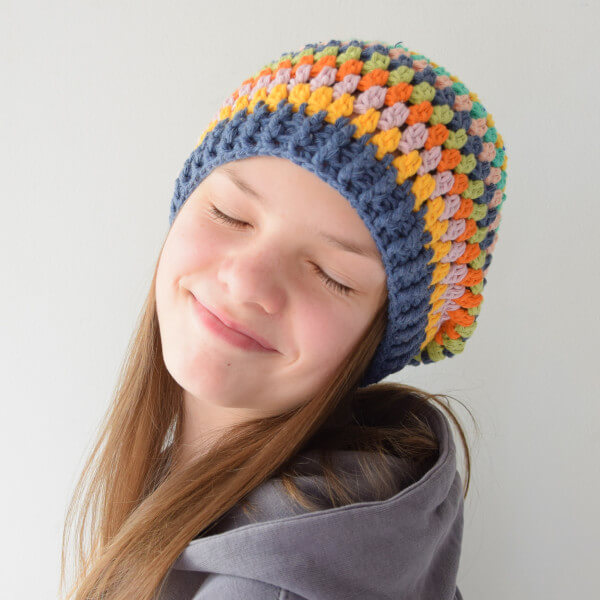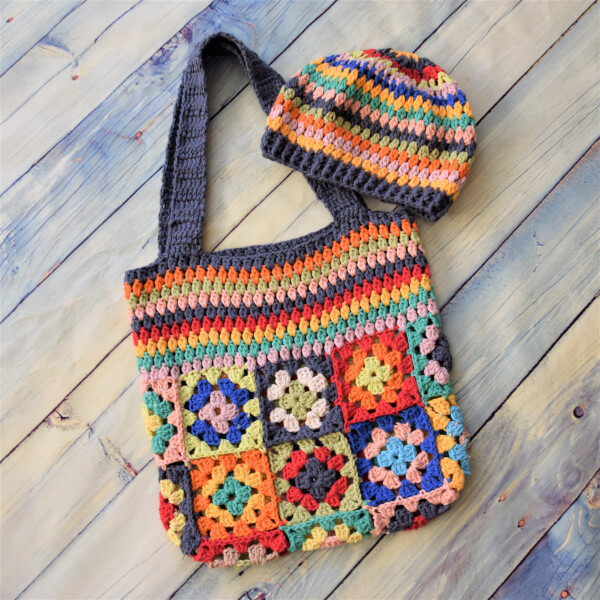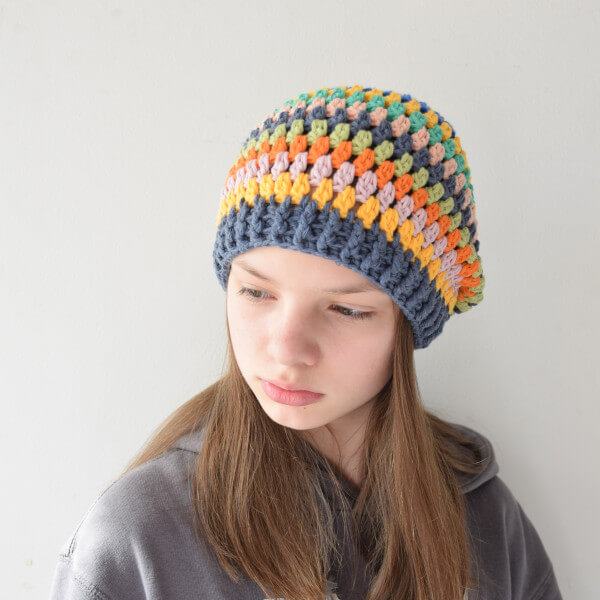 Selle mustri jaoks võib kasutada ka muid puuvillaseid lõngu. Dropsi lõngadest sobib selleks ka DLY 8.
Või näiteks teiste Dropsi lõngade hulgast  DLY 6, DLY 7, või DLY 9 saab kasutada kahekordselt.
Samuti ka muude lõngade – Camilla, Capri jt. – kahekordsel kasutamisel saab seda mustrit ekspluateerida.
Müts tuleb umbkaudu suurusele 54. Müts on seega ringiratast 80 silmust.
Suurema mütsi saamiseks võib mustri kuuendal real teha veel vastavalt kas 2 või 4 kasvatust nii et mütsi ümbermõõt oleks vastavalt kas 84 või 88 silmust.
You can use also some other yarns for this pattern. From Drops` collection DLY 8 also goes.
Doubblefolded you can use also DLY 6, DLY 7, DLY 9 or some other brands yarns as Camilla, Capri etc.
The size of the hat is approx. 54 cm – that is 80 stitches round.
If you need larger hat you can increase in the 6th row either 2 or four times – meaning you will have accordingly 84 or 88 stitches round.
Väga lihtne müts ja mõnus heegeldamine.
Tee suveks kasvõi mitu! Proovi kirjut ja miks mitte ka ühevärvilist!
Kui jääd hätta, siis küsi julgelt!
It is actually very simple pattern!
 Make it colourful or with one colour. Give it a try!
If you have questions, don´t hesitate to ask!