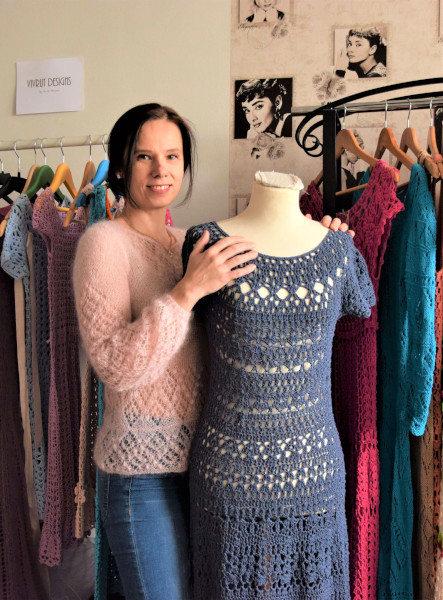 I am Ruta
I am a knit and crochet addict, by the best meaning of this word. Knitting-crocheting is my passion, my therapy, my creation and my best stress treatment.
Yarns are my drugs and inspiration.
My other passions are music, yoga and naturally my family and kids.
Over 20 years I have been active in the investment banking world but in 2018 I took a radical twist and made my knitting hobby my job. Today I am completely dedicated to my handmade design and creation.
The handicraft bug probably comes from my mother. She was the one who during the hard soviet times was able to create something out of nothing. We always had some yarn and handicraft supplies at home. The first techniques and tricks I learned also from my mom.
I took the crochet hook to my hands already before I started school. It was pretty easy  to create loops and stitches with the hook in the beginning. It was a totally different story with the knitting pins. I found those a bit later and I so clearly remember how I swore never to use those sticks as those have no hook on the top.
Still, both knitting pins and crochet hook have become my best friends since and I have´nt been able to abandon either of them.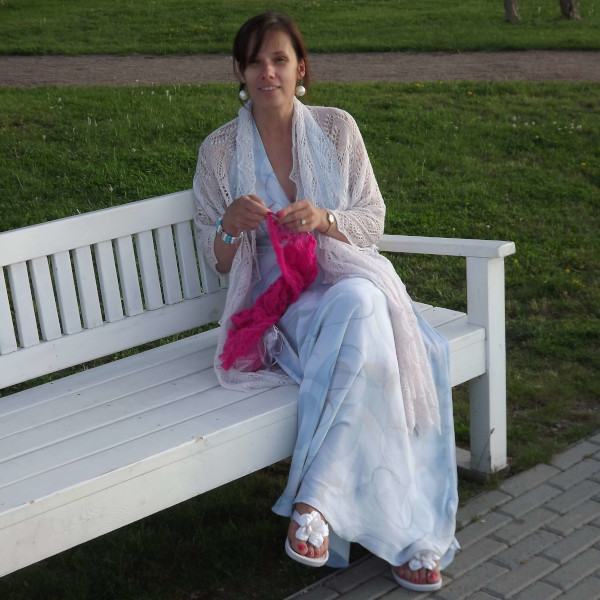 I made my first clothes already in the beginning of my teen years. Then I started to knit and crocher for myself, for my home, for my family. Later my friends and acquaintances started to show some interest and so it escalated.
In 2006, after my daughter was born, I also found beads and pearls. Those started to compete pretty soon with the crochet hook and knitting pins. I learned, I discovered, I studied, I struggled, I experimented, I failed and tried again until I created my own technique I am loyal to this day and has become my "handwriting".
In 2014 , the brand VIVRUT was born. It is a combination of both of our names, my daughter and I: Vivian and Ruta.
At the same year I also started collaborating with Estonian Handicraft magazine "Käsitöö". There have been  published many of my models and patterns throughout the years. Also some instructions to make jewelry.
I publish many patterns and instructions also in my blog.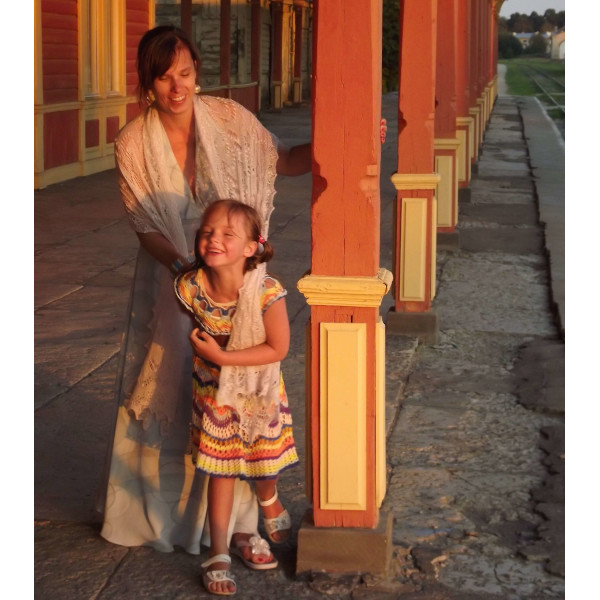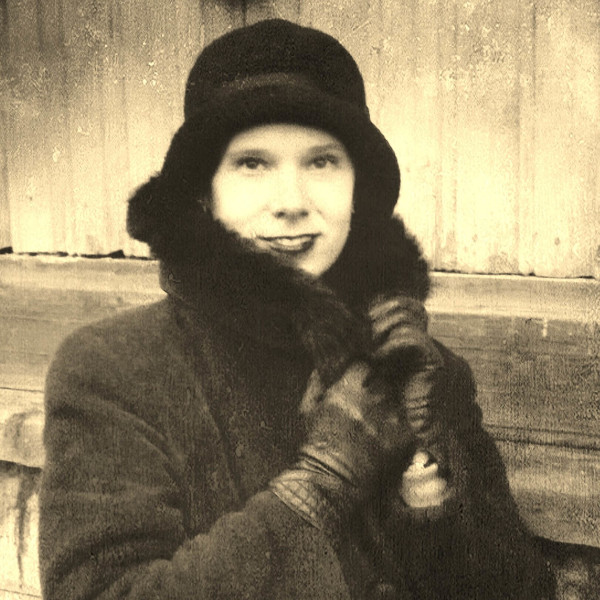 My absolute favourite era is the 1920s. This era reflects almost everywhere in my work.
This is the most mighty, most glorious, most amazing and most inspirating eras in interior and fashion design history for me.
The silhouette is very simple, yet the luxury lies in the tiny details which were extremely filigrane and graceful. This has certain inexplicable impact and captivation. It is femininity, elegance, style, simplicity and luxury at the same time.
I welcome the new 20s with utmost exhilaration and wish to share my emotions through my creations.