See on vist üsna esimene kord kui ma teen midagi vajadusest lähtuvalt. Nimelt, tavaliselt tulevad sallid, kleidid, mütsid jm. rohkem nagu lihtsalt tahtest midagi teha. Seekord aga oli vaja kindaid. Justnimelt sõrmkindaid.
Tahaks mitte panustada nende 5 euroste Hiina kinnaste tarbimisse, seega teeks siis ometi midagi vajalikku endale. Sõrmkinnaste kudumise mõtte ees hakkab mul tegelikult parem näopool tõmblema. See kümne peenikese toru kudumine viie vardaga ei ole kuidagi minu arusaam käsitööst mõnu tundmisest. Siis plahvataski pähe, et heegeldaks. Palju neid heegeldatud kindaid üldse on. Tavaliselt ikka kootakse.
This is probably pretty much the first time I do something out of necessity. Well, I mean ususally I make all the dresses and shawls and hats etc. because I just want to make it. Meaning because of the process not the result necessarily. This time I needed gloves. I dont want to buy the cheap gloves from China, wanted to do them myself. The idea to knit gloves with fingers actually gives me twitches to the right side of my face. Simply the idea knitting 10 tiny tubes with 5 pins makes me shiver. Well, why not crochet! How much do you know crochet gloves. Usually you can find only knitted gloves.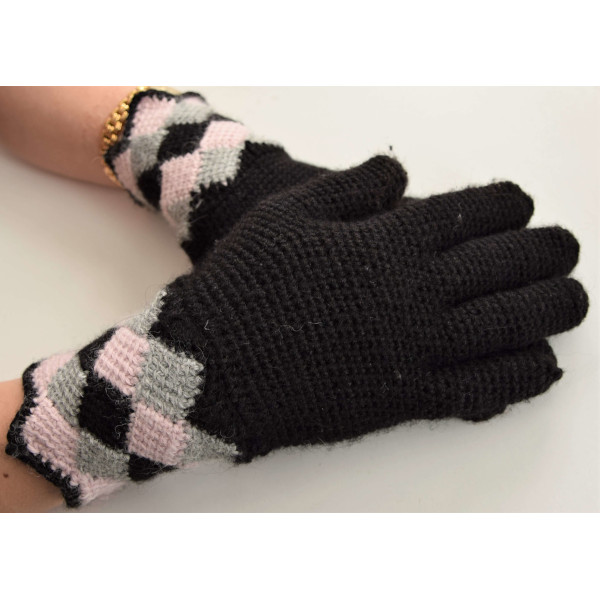 Loomulikult tahan ma väljakutset. Otsustasin randmete jaoks kasutada entrelac tuniisitehnikat. Kahjuks ei teagi kuidas see maakeeli täpselt kõlab. Selle tehnika kohta leiab Youtubest palju õpetusi. Näiteks SIIT leiad ühe hea ja konkreetse õpetuse.
Of course I need challenge. I decided to use something new for the wrists. And found entrelac tunis technique. There are lots of tutorials for this technique at the Youtube. One good and clear video you can find HERE.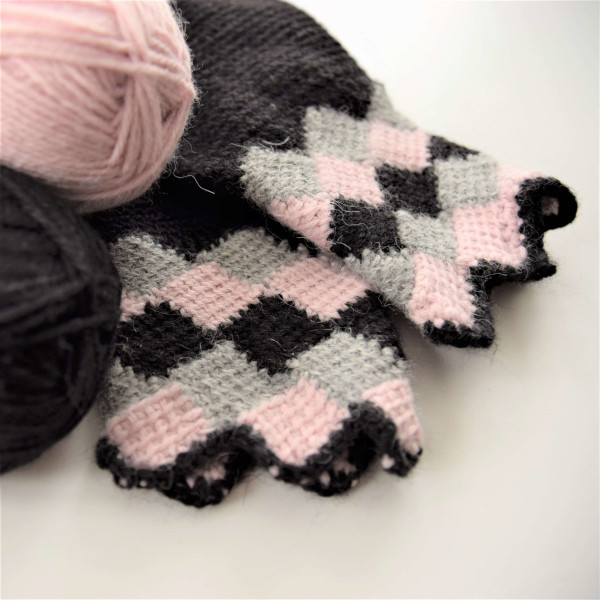 Lõngaks ikka Dropsi lõng. Seekord Drops NORD. See on mul nendest peenikestest alpakasegustest lõngadest üks lemmikuid. Kinnaste jaoks väga sobiv. Heegelnõel nr 2,5. Seekord panin kirja ka juhendi. Püüan avaldada selle üsna pea ka siin blogis. Püsige kanalil 🙂
The yarn is Drops yarn again. This time I chose NORD. It is one of my favourites amongst thinner alpaca-mix yarns. Very suitable for gloves. Crochet hook no 2.5. This time I also wrote tutorial. I hope to publish it in this blog soon. Stay tuned 🙂