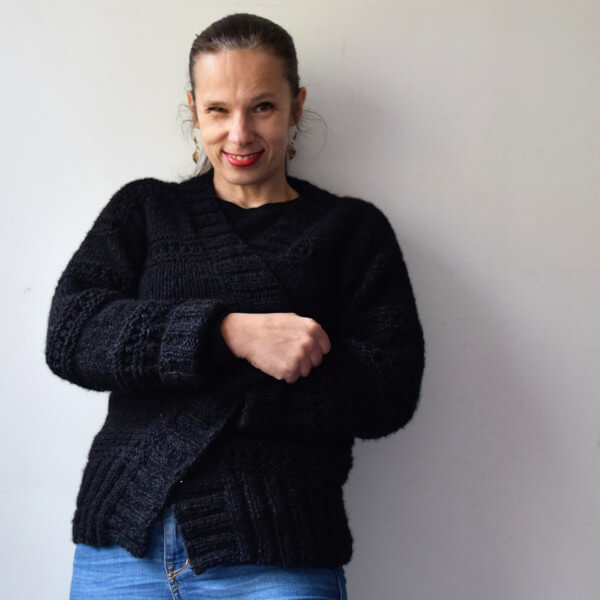 I have been promising to knit one "simple-black-to-wear-with-any-outfit" cardi for at least 30 years now. As much as I wasn`t trying, always something else fell off my knitting pins. So finally it still happened – a simple black cardi!
How hard was it!?
Drops yarns won the yarn selection once again. This time I chose Cotton Merino and Brushed Alpaca.
I put them together because Brushed Alpaca alone behaves very poorly. It does not keep its shape and gets shaggy too quickly. So it requires a company. And this time Cotton Merino became chosen.
Together they get along wonderfully! Both of them are extra soft and warm and hence so tender so you could wear them agains your bare skin if needed. Doesn`t itch or scratch at all!
And , my goodness, it is warm!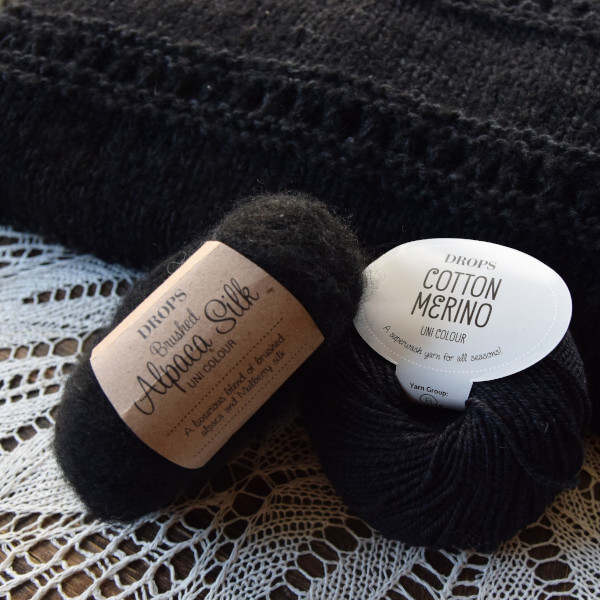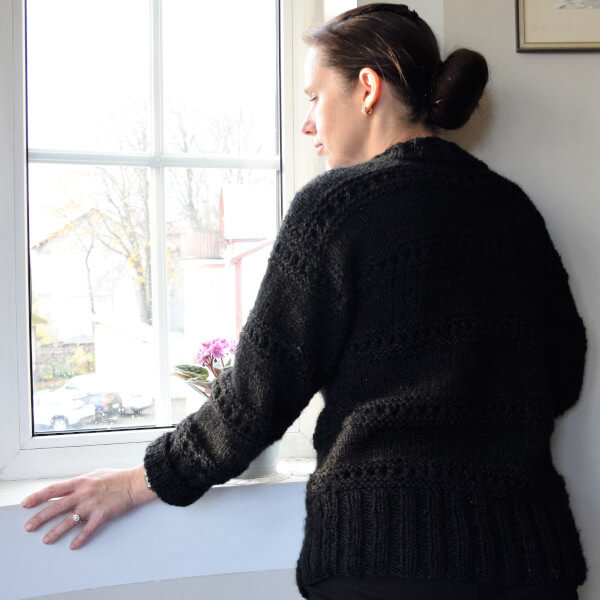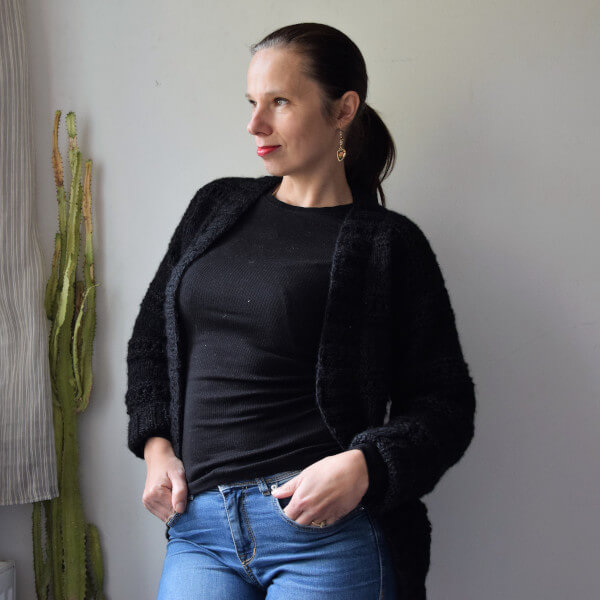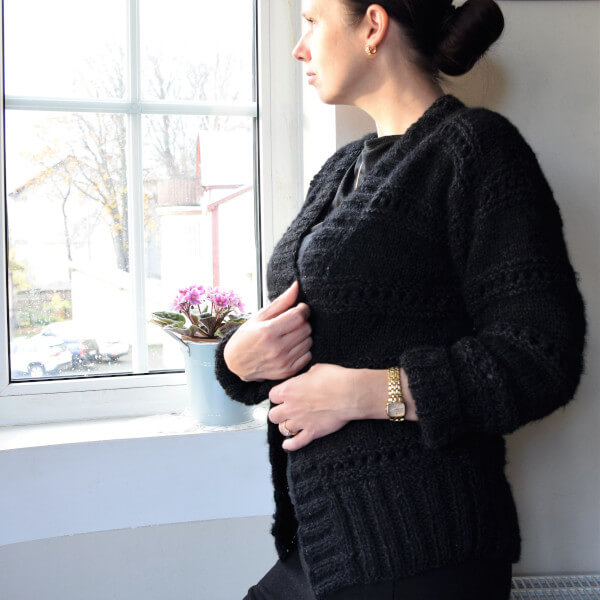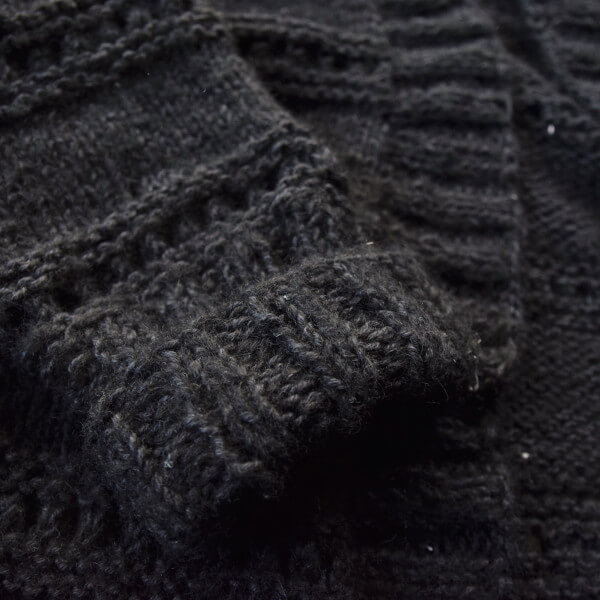 It is one quick and simple project. And the pattern is the simplest of them all!
The pieces are knitted separately and later on the sleeves are woven from top to bottom so it is easy to fit the lenght of the sleeves.
I will write a pattern for the cardi next time. So then I will describe more detailly what and when and how.
This is such a simple and quick project so one can knit a nice useful cardi before the winter colds kick in!